Celebrate Recovery
A Safe Place to Come for Healing
Living in a broken world we all deal with life's hurts, hang-ups, and habits. No one has the ability, nor should they attempt to face their hurts on their own. Celebrate Recovery is a beautiful community of strugglers that courageously enter this safe and beautiful space to get honest about our pain, and the negative ways we may see ourselves, God and others. In this process we come to accept that some of the habits we may have developed to escape our pain has caused destruction in our life and those close to us.
Celebrate recovery is a biblically balanced approach to help bring sustainable recovery and healing to our hurts. It guides us toward new healthy truths and life-giving habits as we repair our broken relationships. Join more than 7 million hurting people across the globe who now walk in freedom through the power of Jesus Christ as we walk through the 8 principles of celebrate recovery based on the Beatitudes in Matthew 5.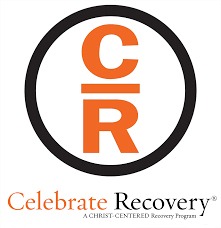 Pella
419 E Oskaloosa St
Pella, IA 50219
Pella
419 E Oskaloosa St
Pella, IA 50219
Celebrate Recovery
Frequently Asked Questions
What is Celebrate Recovery?
Celebrate Recovery is a Bible-based, Christ-centered recovery program for those who struggle with life's hurts, habits and hang-ups. It is a safe place where respect is given to each member, where confidentiality is highly regarded, and where we can shed our masks and be who we are. It is a growing family of fellow strugglers who accept one another where they are believing God can help us change and grow.
The purpose of Celebrate Recovery is to fellowship and celebrate God's healing power in our lives through the 12 Steps and 8 Recovery Principles. This experience allows us to "be changed."
We open the door by sharing our experiences, strengths, and hopes with one another. In addition, we become willing to accept God's grace in solving our lives' problems. By working and applying these Biblical principles, we begin to grow spiritually.
We become free from our addictive, compulsive, and dysfunctional behaviors. This freedom creates peace, serenity, joy, and most importantly, a stronger personal relationship with God and others. As we progress through the program, we discover our personal, loving, and forgiving Higher Power-Jesus Christ.
Everyone here is on the same road and though our issues may be different, we all are seeking God's truth in the same way.
Is Celebrate Recovery the right place for me?
Celebrate Recovery is for anyone struggling with life.If you have ever had a hurt, if you have ever had a hang-up in life, or perhaps you have struggled with an addiction, then this ministry is for you.
Do you ever feel:
There are things in my life that I do that hurt me or others.
There something I have tried to quit but can't do so on my own.
I have a painful habit or hang-up from which I need to be freed.
There is one particular thing I can't let go of that is destroying my life.
I am overwhelmed and out of control—that my life is unmanageable.
There are people in my life I am trying to fix.
I am a people pleaser.
I am helpless and hopeless in my circumstances.
I am frustrated that I have failed again—for the "umpteenth" time.
I am so discouraged that it is hard to move forward.
I am embarrassed and ashamed that I can't stop_______________? (you fill in the blank)
No one could possibly understand my situation.
I can't tell anyone about _______, and if they knew that about me they would not like me.
No one cares about the incredible pain I am in.
If you have ever felt any of these things, you are not alone.
If you can relate to any of these statements, we encourage you to attend a Celebrate Recovery meeting to see if it is right for you
Is Celebrate Recovery only for those experiencing problems with alcohol or drugs?
No. Celebrate Recovery is for everyone!
Because all of us go through seasons when we need support, messages of hope, and testimonies of victorious life change, the Celebrate Recovery program is open to everyone.
Most of life's hurts, habits and hang-ups can be addressed through this one ministry including problems with abuse, anger, grief, alcohol, drugs, depression, anxiety, fear, insecurity, guilt, shame, overspending, gambling, divorce, dysfunctional families, co-dependency, unhealthy relationships, control, perfectionism, overworking, people-pleasing, abandonment, sexual addiction, pornography, eating disorders, and more.
It is a time and place where every person can experience hope and encouragement at the level where they are most comfortable.
What can I expect at Celebrate Recovery?
A typical Thursday night for Celebrate Recovery at The Well looks like:
5:30–6:00pm—Meal: A delicious meal is served in The Well's dining area.This is a great time to fellowship and network with others in recovery to build your accountability and sponsorship team.
6:00–7:00pm—Large Group Meeting: Our Large Group meeting is a time of worship, teaching on the Recovery Principals & 12 Steps or a testimony, and other program related announcements and readings. The lessons will help you understand what the program is and how to work it in your life. We alternate each lesson with a live testimony showing how the program has worked in the lives of those who are fellow strugglers and how they experienced God's grace and healing in their lives.
7:00–8:00pm—Open Share Groups: Open Share Groups are offered each week following the large group meeting. These gender specific groups are designed to allow you an opportunity to share about your struggles and victories without interruptions or comments from others. Everything shared in the group stays in the group. We also offer Recovery Coins for periods of recovery.
Newcomers 101: Newcomers 101 is for first time attendees new to Celebrate Recovery. Newcomers 101 explains a little history about how Celebrate Recovery got started, information on resources, and what to expect the next time at open share groups.
Childcare: Childcare is available each night for children 1–12 years old. Children will be dismissed to childcare after the meal.
Is Celebrate Recovery confidential?
Celebrate Recovery maintains strict Anonymity and Confidentiality. This promotes an atmosphere of trust and enables recovery. What is said here stays here. You are 100% in control of when and how much you share about your struggles.
The Small Group Guidelines protect all of us from judgment and being fixed by someone in the group. The Small Group Guidelines are the foundation for creating a safe place for sharing.
Small Group Guidelines
Keep your sharing focused on your own thoughts and feelings. Please limit your sharing to 3–5 minutes so everyone has an opportunity to share.
There is NO cross-talk. Cross-talk is when two people engage in conversation excluding all others. Each person is free to express his or her feelings without interruptions.Cross-talk is also making distracting comments or questions while someone is sharing. This includes speaking to another member of the group while someone is sharing, or responding to what someone has shared during his or her time of sharing.
We are here to support one another, not "fix" one another. This keeps us focused on our own issues.We do not give advice or solve someone's problem in our time of sharing.
Anonymity and confidentiality are basic requirements. What is shared in the group stays in the group. The only exception is when someone threatens to injure themselves or others.
Offensive language has no place in a Christ-centered recovery group.This includes graphic descriptions.
Who leads the groups?
Celebrate Recovery groups are facilitated by men and women who are in recovery themselves. They all have a measure of substantial healing from their own struggles, and therefore celebrate their recoveries.
As a result, they have a high degree of sensitivity to those in need.They are not perfect but have a wealth of experience to offer those in recovery.
Do I have to share in the groups?
There is no real opportunity to share in the Large Group.
In the Small Open Share Groups, you will never be required to share until you are ready. You can pass anytime you wish and for as long as it takes for you to feel comfortable.
What if I can't make it every week?
You are welcome to come whenever you can on Thursday nights. However, we do encourage you to come on a weekly basis.
The more effort you put into Celebrate Recovery, the more benefit you will receive for your own personal recovery.
Do I have to come for the meal, large group and small group each week?
You are not required to attend all the components, but we encourage you to make it a priority. You will leave charged and refreshed through the fellowship and spiritual healing that comes from the entire experience.
That being said, we know that life happens and simply ask you to attend what is applicable and convenient for you.
Does Celebrate Recovery provide in-depth counseling or clinical therapy?
No. Although each of our group leaders has a caring heart, they are not equipped to offer in-depth counseling or clinical therapy.
In the event this type of treatment is necessary, we would be able to refer you to a qualified Christian professional.
Does it cost anything to attend?
No. Celebrate Recovery does not charge for attendance at this ministry.
However, Celebrate Recovery is self-supporting, which means that we do ask able participants for a free-will donation to help cover the costs for dinner. Books and other resources are available for purchase at the resource table.