The Well
Board of Directors
The Well
The Importance of Governance
The Well utilizes a biblical and best practice approach to its governance responsibility. By providing and enforcing biblically based policies that guide the Leadership, the Board creates a safety net that makes certain ministry is offered in a God-honoring way.
Excellence in Governance
In 2015, The Well adopted a model of governance called Policy Governance. In this model, Board members provide spiritual oversight, long-term vision and operational boundaries for the functioning of the whole organization. While they focus on these items, they entrust the implementation of their direction into the hands of staff and other ministry leaders through the leadership of the CEO. The benefit of this model is that it allows the Board to focus their time and energy ensuring The Well is achieving it's mission, while allowing the aforementioned leaders the empowerment to lead ministries as God directs and make practical decisions on how to carry out the Board's mandates
Board Member Characteristics
Individual Responsibilities:
Be familiar with The Well's programs, polices and operations
Attend board meetings and appropriate committee meetings
Serve on board committees, as assigned
Review agenda and supporting documents prior to meetings
Keep current on community needs in program areas
Identify and cultivate potential sources for funding
Participate in fundraising activities, special and community events
Participate in board development and learning activities
Show support and commitment to The Well through sharing your time and financial resources according to your circumstances
Strictly adhere to conflict of interest policies
Strictly adhere to confidentiality policies
Time Demands (approximately 80 hours/year)
Terms are 3 years in length and a board member can serve two consecutive terms
Attend new board member orientation (3–4 hrs)
Prepare for scheduled meetings (1 hour per month)
Attend and actively participate in board meetings (8 monthly board meetings, approx. 2 hrs) Note: You are expected to attend at least 80% of board meetings
Attend and actively participate in the annual planning meeting (4–6 hrs)
Attend and actively participate in the annual budget meeting (4–6 hrs)
Attend and actively participate in annual new board member interviews (4–6 hrs)
Attend and actively participate in the year-end celebration (2 hrs)
As needed, attend and actively participate in committee meetings(1–3 hrs/month as determined by committee)
Attend special events such as fundraisers, graduations and community events (2/year recommended)
Attend and actively participate in board development activities (generally 4–8 hours annually)
Meet with potential donors/funders to make a case for funding The Well, answer questions, etc. (approx.8/year)
Interested in applying to be on The Well's Board?
The Well
Board of Directors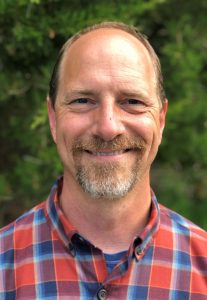 Matthew Gritters
Board Member
Matthew Gritters graduated from the University of Iowa School of Medicine: 1994-1998 and Mercy Mason City, Iowa 1998-2001: Residency. He was Chief Resident in his third year of Residency. He currently works at Pella Regional Health Center since 2001 as an ER physician and various leadership roles at the
hospital. Matt's family consists of his wife Kim and their children Rebecca, Noah, Isaiah and Sarah.
Matt went to Haiti in 2009 after the earthquake and to Honduras with PATTH (Pella Area Teams to
Honduras) yearly from 2010-2015 to help provide medical care for those in need. Those
experiences exposed layers of community needs that held people back from flourishing where
they lived and he realized we have similar needs in our communities here. He helps people in the
ER in Pella, but there are layers of needs that impact health that he can't address in the ER. The
Well is addressing those needs and is providing help and hope to people. He believes they will
help our people and communities flourish like God intends them to be. He want to be a part of
blessing people like that.
Jessica Manning
Board Member
I was born and raised in Pella and then attended Central College, where I earned a BA in English with a focus in secondary education. After graduating from Central, I attended The University of Iowa, where I earned an MA in K-12 School Counseling. I have been a school counselor since 2002 and am currently one at Pella High School.
My husband, Josh, and I met at Central College and married in 2005. We have three boys—Michael, Samuel, and Emmett. My husband is the principal at Pella Middle School; he and I both feel strongly about being called to serve students and families in our community.
I am grateful to serve on The Well board, because I get to see God's hand in the many services The Well offers our community and those around us. Years ago, I volunteered at the front desk of the Resource Center and appreciated feeling like I was a part of The Well's mission. It is an honor to now serve on the board of an organization that spreads so much goodness into the community I love.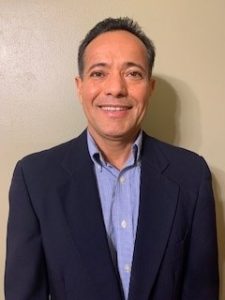 Jose Carballo
Board Member
My personal journey and our family has been touched in many unique ways by people and organizations who believed in us and extended their unconditional love knowing that at some time through work and with God's Word in our hearts, we would become self-sustainable. We want to continue to extend the same love and help to other people whose journeys in life are also being impacted by similar or different circumstances, and that deep in their hearts they want and desire to strive to flourish like we all do.
Thus, when I was asked to serve on the Well Board, I was honored because the people and the programs at the Well do exactly what our family and I have received from God in different phases of our lives. Just like our lives have been transformed, The Well programs do the same for many people in this great community we now call home.
Camille Schmidt
Board Member
Camille coordinates the Love to Pray prayer ministry and the Prayer Room at Celebrate Church. She also enjoys helping with discipleship and creating welcoming environments in the church for prayer and worship. She is married to Lead Pastor, Andrew, and loves being mom to their five children. Camille has been engaged with The Well in Knoxville in various capacities through prayer and volunteering at Waffles for The Well events.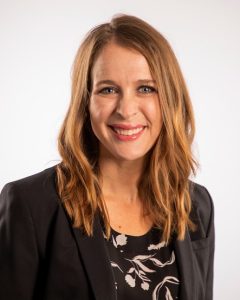 Kate Guess
Board Member
I've called Pella home for the better part of the last decade. We found our way to the area after my husband, Nathan, and I both accepted positions at Vermeer Corporation. Today, I serve as the Vice President of Human Resources.
I find it no coincidence that it was at Vermeer that I first met Jayson and learned of the Well. What started as a tiny seed of interest has become a great appreciation and passion for the mission of the Well. I've had the privilege of serving as a volunteer since 2017, hosting a monthly faith and fellowship dinner for women to grow in friendship not only with each other, but more importantly with Jesus.
I grew up in small town southwest Iowa, earned a Bachelor of Science degree in Journalism and Mass Communication from Iowa State University and a Master of Business Administration degree from the University of Northern Iowa. And most importantly, I'm wife to Nate and mom to Harper, Will and Drew, three uniquely made and gifted children I get to love on.
It's a joy to serve the Well in this board capacity and I look forward to getting to see closeup what God has in store for the good works happening every day through this organization.
Jayson Henry
Board Member
Jayson's Work History consists of: Pella Corporation – 1994-2010 – Various manufacturing leadership roles. Vermeer – 2011-2015 – Various manufacturing leadership roles Th Well – 2015-Present – CEO. He is married to Nancy and together they have three children Camille, Colin, Clayton, Carlyn. Jayson felt the calling to ministry in the early 2000's – hearing God's voice saying "I gave you your past for a purpose, how are you using it?" He was involved in the early days of brainstorming the Well and came back on the board in 2014 when the organization became a tax-exempt 501c3. Jayson led the board for one year and moved into the Executive Director role – the first person hired on the ministry side to lead on a full-time basis. Jayson says, "When God was working through me on getting into ministry I had no idea what it was going to be like. He's placed me in a role that feels like home.  I'm thankful to get to serve alongside a great group of staff and volunteers, and I'm thankful to get to serve the communities we reside in.  I continue to be encouraged by what God is doing through the team at the Well."