Knoxville
The Well Thrift Store
Supporting The Well ministry
Why pay full price? Stretch your dollars and help people
We believe business can support ministry, which is why we are excited for The Well Thrift Store in Knoxville. The Well Thrift Store provides gently-used, low-cost items, as well as opportunities for people to volunteer!
 We rely on donations to support the store. Anyone and everyone is encouraged to shop at The Well Thrift Store, not just our clients.
Multi-department and donation-based retailer. 100% of the income generated supports The Well ministry.
The Well Knoxville Thrift Store
eBay
We do our very best to steward your donated items, which is why some of our knowledgeable volunteers get together and handpick items to sell on our very own eBay site.
We have had several encounters where individuals want to be sure we won't sell their valuable items for less than they are worth. The truth is, we value your valuables. This is how our eBay site was born.
If you are looking to move forward the mission of our poverty ministry by donating some of your valuable, vintage items, consider us.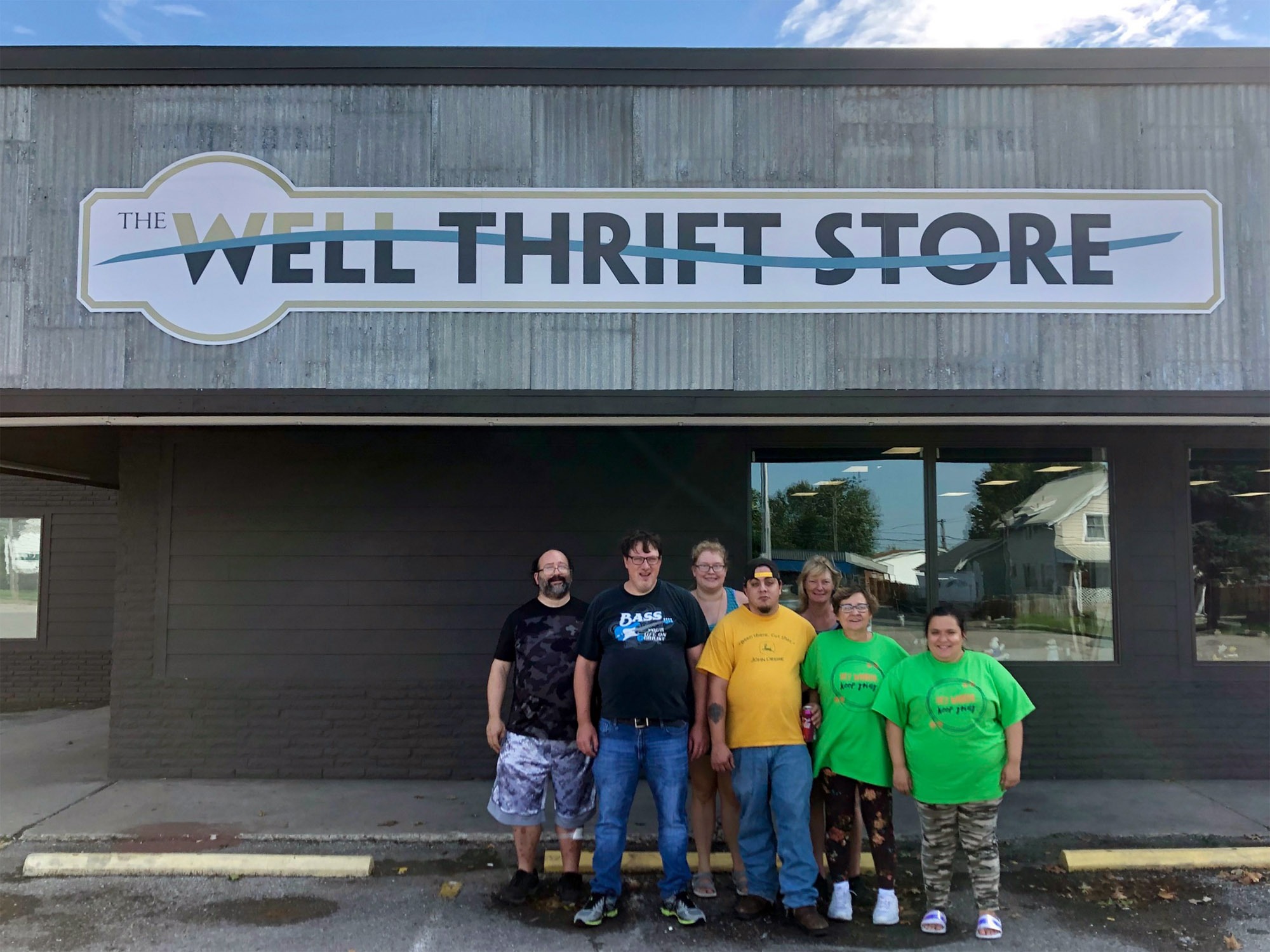 What kind of items do you accept as donations?
We LOVE your clean, hole- and stain-free clothing, shoes, and linens. We also accept housewares, tools, home décor, books, DVDs, toys, baby gear, sporting goods, and furniture.
Are there items you do not accept?
Yes, there are a variety of items we cannot accept as donations. These include:
APPLIANCES
Dishwashers
Gas stoves
Non-working appliances
BUILDING MATERIALS/HOME DECOR
Used ceiling fans
Paint, lacquers, thinners or other chemicals
Window blinds (mini, regular or vertical)
Building materials like boards, tiles, toilets, sinks, etc.
KIDS/SPORTING GOODS
Car seats & other safety equipment
ATV/motorcycle helmets
Old golf bags and pull carts (clubs are okay—remove from bag)
Old exercise equipment. Only take well-working current equipment
FURNITURE
Broken furniture
Upholstered furniture that is heavily soiled, torn or needs extensive repair
Entertainment centers with square opening. (open top units that will hold a flat screen are ok)
Organs
Pianos
BOOKS/AV ITEMS
TV's that are not flat screens
Large computer monitors
Computer printers
VHS Tapes
Cassette Tapes
Encyclopedia sets
LIMITED ACCEPTANCE BY STAFF APPROVAL ONLY
Flat screen TV's
Mattresses & box springs
Where do I drop off my donations?
Donations can be dropped off inside door #7 on the west side of the building.
Furniture donations can be dropped off through the overhead door #8.
Inform a volunteer and they will assist in opening the doorway for you.
Do you offer exchanges or refunds?
We do our best to offer quality products. To avoid disappointment, we strongly encourage you to test any electrical items you want to purchase. When items are donated, we ask donors if electrical items work and use that information to help us value items.
We do not offer exchanges or refunds. In the event your purchase didn't last as long as you'd hoped, we hope you will be consoled by the knowledge that your dollars spent will still be put to work helping the people served by The Well.
Do you charge sales tax?
No, we are exempt as a non-profit business.
Can you provide a receipt for my donations?
Yes! Simply request a receipt when you drop off your donated items.
Unfortunately, IRS regulations prevent us from assigning a dollar value to your items.